⁄
⁄
5TH EAPI JOINT-DIPLOMA GRADUATION CEREMONY
October 10, 2022
5th   EAPI  JOINT-DIPLOMA GRADUATION CEREMONY
St. Luke's College, Socio-pastoral formation center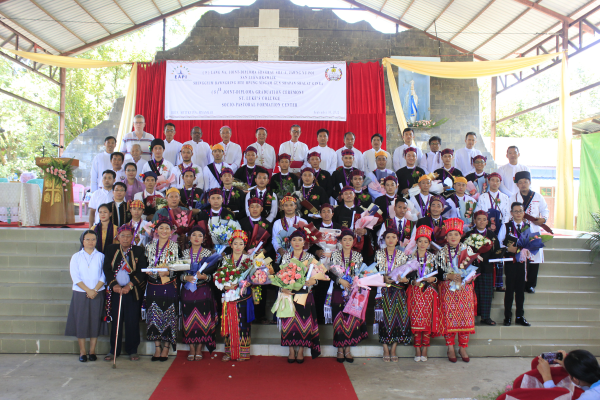 Customarily, the 5th EAPI Joint-Diploma graduation ceremony started with the Mass Celebration in front of Maria Grotto, St. Luke's College Campus on 30th September 2022.  Out of (40) graduates (28) are from Myitkyina Diocese, (6) are from Banmaw Diocese and the other (6) are from Lashio Diocese. They are worthy champions as they finally completed all their recommended two year subjects after they came across Covid and the Military Coup during their academic periods.
Bishop Francis Daw Tang (Emeritus), Bishop Raymon Sumlut Gam, Bishop Philip Za Hawng, Priests, Sisters, Lecturers, Catechists, local faithful, students' parents and invited relatives joined the ceremony. As the Mass started, Fr. Lawrence Khui Shine SJ, Associate Director of St. Luke's college, gave a welcome speech. Afterward, the graduation Mass was led by Bishop Francis. Special guests were Bishop Raymon Sumlut Gam from Banmaw Diocese and Bishop Philip Za Hawng from Lashio Diocese. Very unusually, the three bishops from the three dioceses gave wonderful motivational speeches during the ceremony. During the Mass the graduates knelt down and offered their vow before the Altar.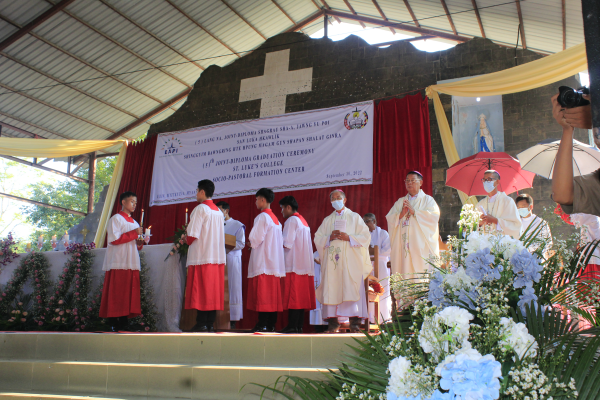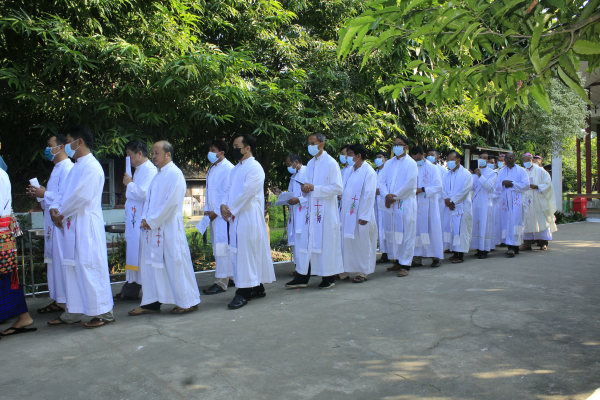 Awarding certificate and gifts program continued right after the Mass. As the program started, The first year students congratulated their seniors with a song. Then the three Bishops conferred the Holy Bible, Crucifix necklace and certificate to all the graduates.  By this the second year students were recognized officially as Catechists. Then the three outstanding students and two model students in academics for the year 2019 -2022 were awarded by Sr. Roi San, the Academic Dean and extra curriculum Dean, Sarama Chyem Hkawn.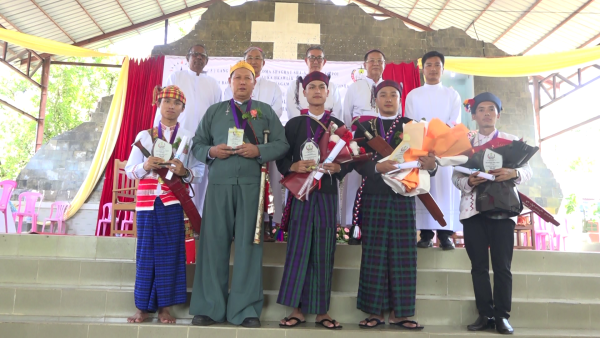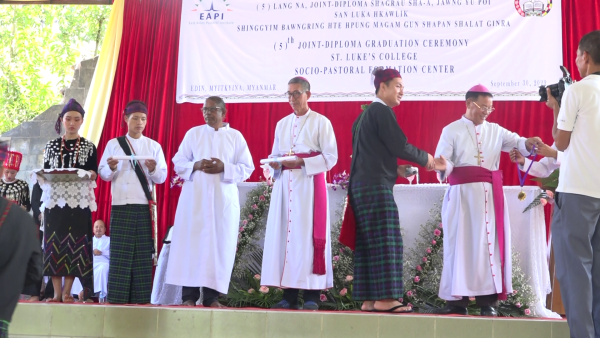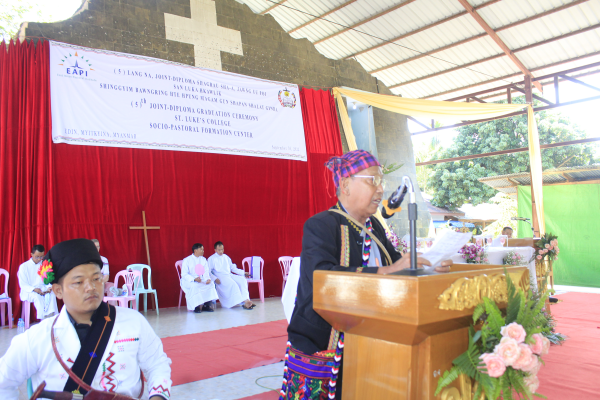 As usual Sara Nlam Gam Li, the senior catechist and External Relation Dean also gave a commencement speech to all the graduate students. The ceremony ended with a prayer and blessing. Being a happy event, at the end, the College hosted a lunch to all the participants. Cheers to all graduates!