⁄
⁄
Inaugural Mass & New Computer Lab Blessing
May 11, 2018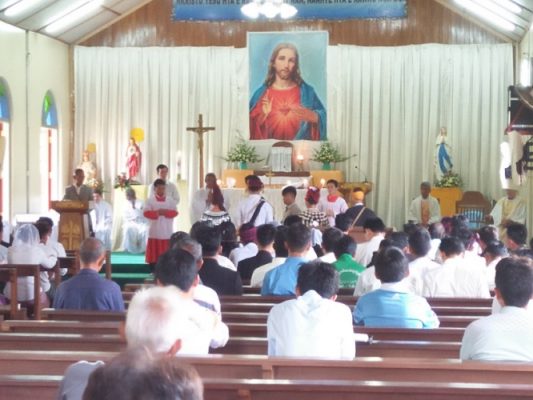 On May 9, 2018 at 6.30 am the inaugural Mass for SLC new academic year was held in the church of the college campus. Since Bishop Francis, the Patron of the college is in Rome for his Ad Limina visit with Pope Francis, the Chancellor Fr. Paul Lum Dau was the main celebrant and the concelebrants were: three Diocesan Priests –  Fr. Leo Gopal, Fr. Gawlu Yung Wa & Fr. Peter Zang Yaw Hpung; three Jesuit priests: Fr. Mark Raper, Fr. Girish Santiago & Fr. Aloysius Bi. The new and the old students & staff participated and prayed together for the new academic year. This year there are already 36 students from the dioceses of Myitkyina, Banmaw, Lashio and Kengtung.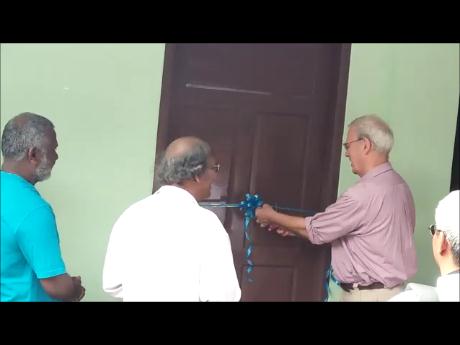 Soon after the Mass, all assembled at the newly built class room, supported by Germany's KIN – Church-in-Need for its blessing. Currently this room is designed as a new Computer Lab of the college and it was blessed and inaugurated by Fr. Mark Raper, SJ, Mission Superior of the Myanmar Jesuit Mission. At one time 30 students can get the benefit. Our IT technician Sara Joseph Tang Mai will be the tutor of this computer literacy programme for the students from St. Luke's and from outside. The brain behind developing this lab is Fr. Girish Santiago, SJ, Associate Director of SLC.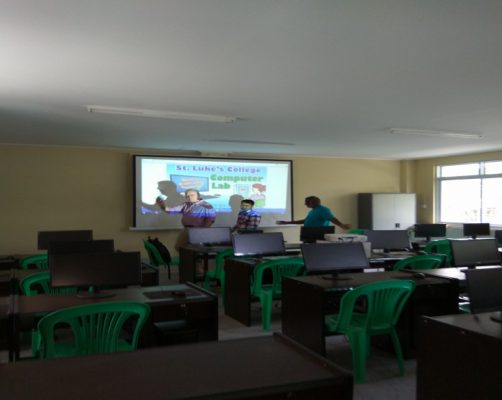 At this moment we are grateful to Mr. Anthony, the building constructor and the financial support received from KIN and various donors, especially Brother John of Maryknoll Brothers.  From June 2018 the center will start classes for different batches. Welcome Young Friends and ignite your minds with this new Computer Lab!