⁄
⁄
Media gaw, akyu jaw ai lam nga ai zawn akyu yawm ai lam mung nga ai.
September 25, 2020
Anhte shinggyim hpawng hta, matut mahkai arai rai nga ai Media 'computer, internet' – mobile phone ni, shang ka-up wa ai majaw, tinang a nyan marai sawn sumru dinglik yu ai lam ni yawm mat wa sai. Myit sumru dinglik yu nna, hkungga tsawra let, ganawn mazum ap nawng chye ai lam n nga mat wa sai.  Moi na hpaji rawng ai ji woi ni a matsun maroi ga ni sumru na, madat na ten pyi n nga mat sai. Kaja wa nga yang, atsam kaba la ai media rung rai hpe, anhte a tsawm htap ai htung hkying ni rawt jat wa hkra akyu jashawn ra ga ai. Jet ai hpaji hpe gaw, tinang a hkum hpe atsawm dinglik yu ai hku nna sha lu la nga ai. Media kaw na  nlu  mai ai. Shiga nau law ai majaw, ndang ai kandang hpai ai the pyi bung wa ai. Dai shiga ni a majaw, myit masin n simsa ai. Myit kraw kata rawng ai baza bum the bung wa ai. Shinggyim masha hku hkau lam hta mung tinang a myit hte htuk ai ni hpe sha matut mahkai nna nra ai ni hpe, jahkring kau ai pat kau ai, Internet mahku mahkau madaw shara la mat wa sai. N dai prat hta, shinggyim masha shada hku hkau ganawn ai,  shingra maka makau grup yin hte, jum hkra matut mahkai lam n nga ai sha, jak rung, hkrangmu sen na, phone, ni hte sha nga len mat wa sai. Akyu jaw ai lam mung nga ai. Media a majaw, shada da tsawra hku hkau matut mahkai lu ai, hpaji machye machyang garan kachyan lu ai, mai kaja lam mung galaw ya lu nga ai. Kalang lang 'media'   gaw masha a hkam sha ai lam yak hkak hkrit tsang lam, masha a  myit ru ung ang ai lam ni hpe makoi magap da ya chye nga ai.
Dai majaw, anhte sadi ra ai lam gaw, shiga matut mahkai ai Media gaw shinggyim masha a myit hpe sharawt ya lu ai zawn, masha shada kanawn mazum lam hta, myit n dik ai lam myit kaji  ai lam ni mung byin chye nga ai hpe sadi ra ga ai.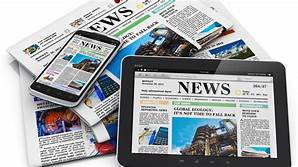 Laudato si
Wa sarabyin Francis