⁄
⁄
Networking Meetings with NGOs
March 6, 2023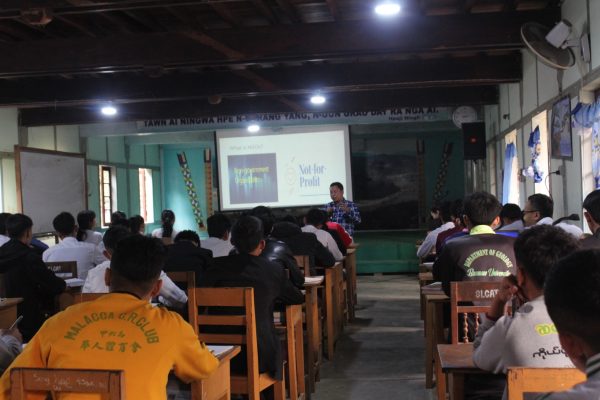 As a wide range of networking is an indispensable aid in the field of pastoral work in this day and age, St. Luke's College organized a coordinating meeting with NGOs on 22nd February 2023 for the students. The program proved a fruitful one for those who participated. Two invited senior NGO staff shared their work experiences willingly. All SLC staff and students participated in the meeting. The meeting included sharing, presentation, and question and answer session.
In the morning session from 9:00 to 12:00 am, Mr. Patrick Tu Aung who spent 22 years in many NGOs talked about what, where, and how NGOs and INGO are doing their humanitarian works, their experiences, challenges, success, and difficulties.  In the afternoon session from 1:30 to 3:30, Mr. Peter Zau Mai, a senior NGO staff talked about community development and how the NGOs are dealing with local leaders including church leaders.
From this meeting, SLC staff and students learned a lot about NGOs, INGOs, and other social organizations. Though they are working in different organizations, the values and goals of helping to better humanity are congruent with the Catholic Social Teaching of the Church we live by as Christians.