⁄
⁄
THE FIRST ST. CECILIA MUSIC RECORDING STUDIO AT ST. LUKE'S COLLEGE
March 12, 2019
It was on Monday morning at 9.30, on March 11, 2019 the first St. Cecilia Music Recording Studio was blessed and opened at St. Luke's College. The importance of this studio is –
To encourage the staff and students to write and produce new gospel and other values based songs in Kachin for children and youth's catechism and moral classes as part of the new evangelization approach.
To encourage and upgrade the music skills of the staff and students in order to compose with proper music and produce songs especially for the exposure visits at IDP camps and villages.
To preserve the old and to promote the new Kachin cultural songs.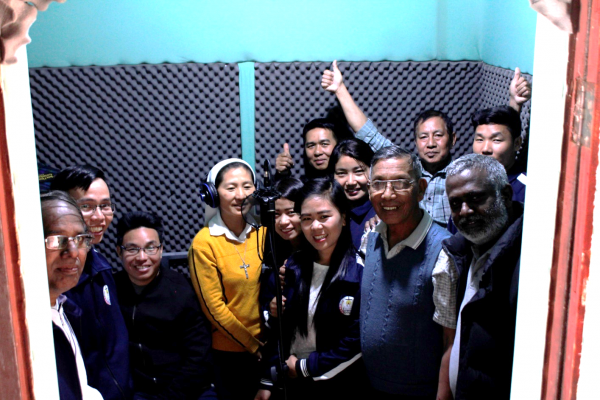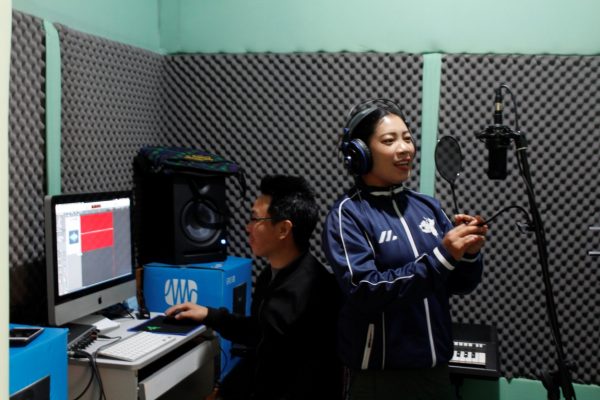 How nice to see on the first day itself our Staff and the Audio recordist Sara Peter Mar Zaw (Matsaw), a musician himself, is in action recording the song of the second year student Cecilia Zinghtung Hkawn Ra, a singer herself! Rightly, the studio is named after St. Cecilia, the patroness of the musicians, who is indeed an inspirational source to student like Cecilia. May St. Cecilia continue to bless this recording studio and may the voices of the participants continue to praise and glorify God forever!