⁄
⁄
"YOUCAT" Youth Catechism of the Catholic Church, Kahtawlik ram ma ni a matu TARA LAIKA buk hpe shachyen ya na ga ai. (28 Sept, 2020)
September 28, 2020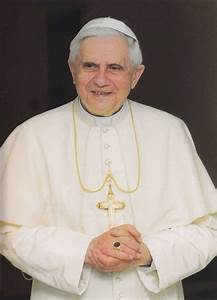 "YOUCAT" Youth Catechism of the Catholic Church, Kahtawlik ram ma ni a matu TARA LAIKA  buk hpe shachyen ya na ga ai.  (28 Sept, 2020)
Anhte shinggyim masha a prat hpe daw masum hku ginhka yu ga. 1) Ma kaji prat.  2) Ramma prat  3) masha kaba prat ngu mai gin hka yu nga ai. Ma kaji prat hta hkam kaja kungzet myitsu jang ramma prat mung myit su na. Ramma prat hta myitsu kungzet jang , masha kaba tai wa ai shaloi kam ram ai myitsu kaja tai wa na. N Dai mahkrun hta anhte yawng hkawm sa nga ga ai.Dai ni anhte a prat hta, manu dan la ai ramma ni, prat a lachyum shamat kau nna myit yawn hpa hte hkrum katut  nga ma ai.  Dai rai yang, RAMMA ni myitsu myitkup wa na matu Wa sarabyin Benedik XVI ka lajang da ai.  "YOUCAT" Youth Catechism of the Catholic Church, Kahtawlik ram ma ni a matu TARA LAIKA ngu ai laika buk hpe shachyen ya na ga ai. Ndai laikabuk hpe 1977 ning ka da ai tara laika buk hpe madung da nna ramma ni chye na loi  na matu ga san, ga htai  hkrang hte kada ai rai nga ai. N dai laika buk hta lawu na ga baw ni lawm nga ai.
Anhte hpa majaw  kamsham lu ai  lam,
Hkristian ni a mungsung ga sung Sacramentu ni hte asak hkrung ai lam,
YESU HKRISTU hte sak hkrung hkawm sa ai lam
Anhte kyu hpyi ra ai lam, Ngu ai ga baw kaba ni lawm nga ai.
Anhte hpa majaw kamsham lu ai, ngu ai hpe madat yu ga.   Brang Tawng ngu ai la sha kaw ,grai hku hkau chye madat ya ai manang  langai nga ai. Dai manang wa hpe Brang Tawng kam hpa myit kap taw nga ai. Brang Tawng grai ra ahkyak wa shagu garum na du sa wa ai rai nga ai. Kalang mi Brang Tawng, Kanu grai machyi sawng wa nna, nta de gan wa ra ai. Brang tawng hta  lam jarit gumhpraw nlu ai.  Mawdaw shabrai ra nga yang,  manang wa sa mu nna, Maw! manang wa lam shabrai a matu jai lang u. Maw! na Nu hpe tsi tsi ai kaw lang u nga nna, gumhpraw sa garum dat ai. Ngai lu jang bai jaw na yaw ngu yang, hkum jaw sa ngai garum ai re nga ai. Dai majaw Brang Tawng  gaw,manang wa hpe grai nan kam mat ai, chyeju dum myit kap mat ai re.  Anhte a Wa Karai Kasang gaw, dai manang wa hta pyi grau kaja ai majaw shi hpe kam sham lu ga ai.
YOUCAT           Wa sarabyin  Benedict XVI